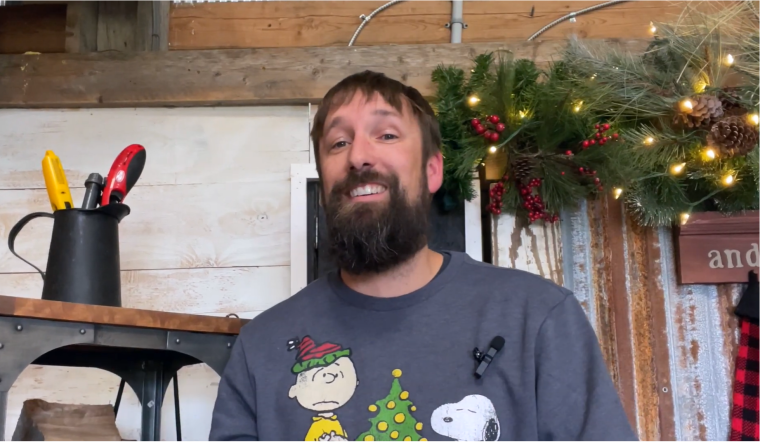 A Kansas pastor who attempted to murder his wife and their 5 children on Sept. 16, allegedly told police the family was scheduled to be evicted from their home that day and he thought it would have been better if they all died than find out they would become homeless.
Former Crossroads Christian Church children's pastor, Matthew Lee Richards, 41, who attempted to murder his wife and children by stabbing them and setting the house they had lost on fire with them inside, told police in an affidavit cited by Law and Crime that he "thought that it would be better if they all died rather than for his kids to have to deal with the trauma," of being homeless.
"The defendant said that he had not been honest with his wife regarding their financial situation and the fact that they were supposed to be evicted that very day," detectives noted in the affidavit. "They had not packed anything and no one in the family knew they were being evicted."
The family appears to have lived in their four-bedroom, 2.5 bathroom home in Shawnee since it was purchased in December 2016. Civil court records cited by the Kansas City Star show that in November 2022, a foreclosure petition was filed for the home.
Richards, who had been working as a seventh-grade English teacher at Christ Preparatory Academy since 2020, according to his staff biography, and his wife, Stephanie, who is the director of Crossroads Christian Preschool and Parents Day Out, owed $155,429 on their mortgage at the time.
 Public records indicate the home was sold in June.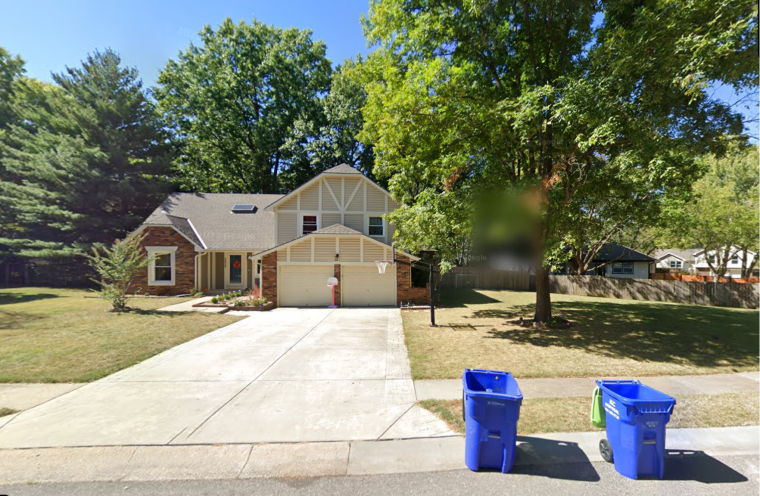 Richards, who did not want his family to "find out the truth, according to the affidavit, confessed to investigators that "I stabbed my family," and called himself a "monster."
The Shawnee Kansas Police Department announced in a statement that the 41-year-old former Crossroads Christian Church children's pastor was charged with five counts of attempted murder and one count of aggravated arson with risk of bodily harm.
Investigators say they were called along with the local fire department to the pastor's house for a report of a disturbance and a house fire at 3:47 a.m. on Sept. 16.
They soon discovered that the pastor's children and wife suffered "laceration injuries of varying degrees." His wife and two of his children remained hospitalized, while his 19-year-old son, along with two of his other children, were released from the hospital.
According to the affidavit, police received several 911 calls about Richards' attack.
"One of the callers said their dad [was] chasing them with a knife and the dispatcher could hear a fire alarm sounding in the background," the affidavit said. "An additional caller stated she had been stabbed."
When police got to the scene, smoke was billowing from the house and an explosion blew out the garage doors. One of the children told officers "They were all in bed when dad came around stabbing everyone and they all ran outside. He stated his dad stabbed him," the affidavit said.
Investigators said after Richards was treated at the hospital for smoke inhalation, he confessed that "I stabbed my family" in an interview.
Crossroads Christian Church has now set up a benefit fund for the Richards family on its website but did not immediately respond to a request from The Christian Post to comment. Christ Preparatory Academy where Richards worked as an English teacher also declined to offer comment when contacted by CP on Monday.
Free

Religious Freedom Updates

Join thousands of others to get the FREEDOM POST newsletter for free, sent twice a week from The Christian Post.