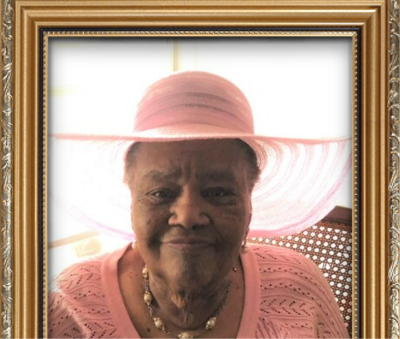 A Virginia pastor is facing protest from thousands of online supporters of a late longtime member and grandmother of his congregation who he allegedly blocked from being buried in the church's cemetery alongside many of her departed family members due to a dispute over tithes.
The family of the late grandmother, 82-year-old Alice Mae Garrison, who died on Aug. 30 in her lifelong Roanoke community, said she spent most of her life as a member of First Baptist Church Hollins, which is led by the Rev. Harvey Saunders.
"Affectionately known as 'Sallie,' she accepted Christ at a young age when she joined First Baptist Church Hollins (FBCH) and quickly gravitated towards music. Throughout her music ministry, Sallie utilized her strong and powerful alto voice as she served on the FBCH Junior Choir, L. Lejoure Mass Choir, Senior Choir, and the melodic group known as the Vocaliers. She later organized the Garrison Family Choir and served some time as Youth Choir Director," the late grandmother's obituary explained.
"A true servant of the Lord, Sallie led her children to Christ by teaching them to show His love in all their affairs. Sunday School and church were mandatory in her home, as Christ was the center of her life. Sallie loved her children fervently by believing in the message Jesus taught: man ought to always pray and not faint. Love was the message she lived," the obituary continued.
About six or seven years before she died, however, Garrison developed health problems that prevented her from attending church services, her family members told The Roanoke Times.
Garrison's daughter and co-caregiver, Kathy Garrison, and her brother, Gregory Garrison, told the publication that after their mother died, they reached out to Saunders about having their mother buried in the church's cemetery, but he told them she had been removed from their membership roll because she stopped tithing.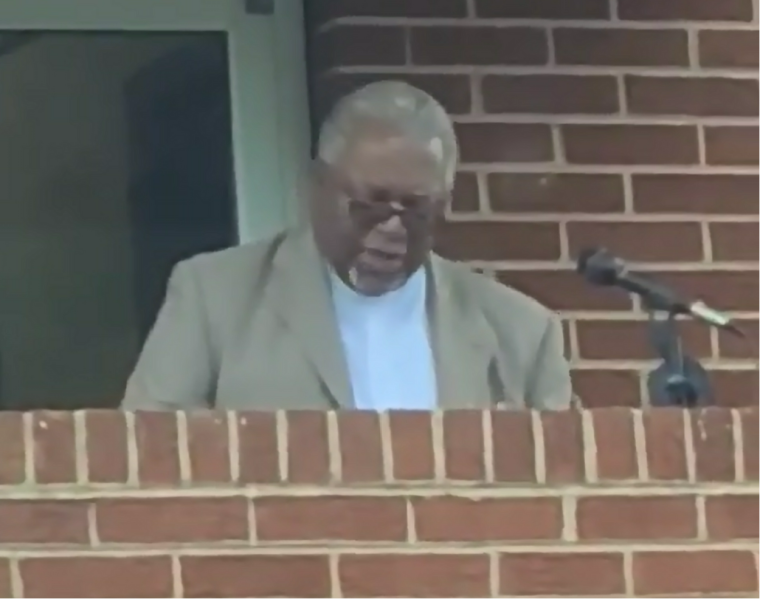 The siblings, however, dispute Saunders' claim. Kathy Garrison said even though their mother was sick and lived on a fixed income, between 2016 and 2023, she sporadically sent the church a total of 22 checks totaling $1,765. The last check she sent, in the amount of $400, was dated Jan. 3. All the checks were cashed by the church.
Saunders did not respond to calls for comment from The Christian Post, but he told Garrison's children that the church's bylaws do not allow non-members to be buried in their cemetery.
The family, however, refuses to give up because, they said, "Her dying wish was to be buried in that cemetery," Gregory Garrison told The Roanoke Times.
Earlier this month, they launched a change.org petition to allow Garrison's remains to be buried in the church's cemetery, and it has already been signed by more than 11,800 people.
"It is crucial to highlight that our beloved mother's absence from regular church attendance was not by choice but due to her failing health. She longed to attend services regularly, but physical limitations prevented it," Alycia Garrison wrote.
"We firmly believe that it is an injustice and a gross act of discrimination that a religious institution has denied its member the right of burial. Her entire family that preceded her in death is buried in the cemetery. Only five months ago her beloved sister was buried there," Alycia Garrison said. "Our beloved mother's unwavering faithfulness and dutifulness to her church throughout the decades has ended in utter and shear disrespect rendered by the attending church pastor."
A number of local leaders and ministers have reportedly tried to intervene, such as Brenda Hale, leader of Roanoke's chapter of the NAACP, but the pastor would not change his mind on blocking Garrison's wish.
"She was baptized there. She was a vibrant member for years. She started a choir there. She was someone to be respected," Hale told The Roanoke Times.
"And she lived on Social Security. With her meager income, she would send whatever money she could. The family has receipts to show she continued her membership. She was never even informed that [the church] had removed her as a member," Hale said.
Gregory Garrison told the publication that his mother's parents, four of her sisters and three brothers who died earlier before here are all buried in First Baptist Church of Hollins cemetery with other extended family.
 "I have at least 30 relatives there," he said. "And I might be lowballing it."
Free

Religious Freedom Updates

Join thousands of others to get the FREEDOM POST newsletter for free, sent twice a week from The Christian Post.