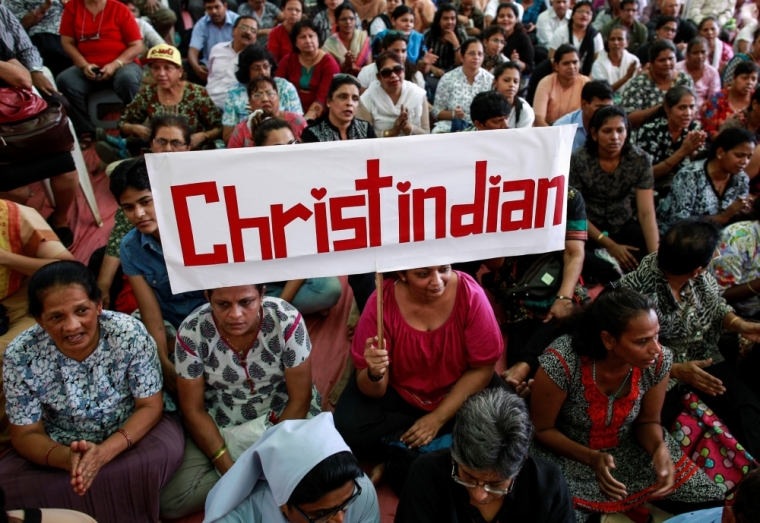 Christians in Uttar Pradesh have voiced grave alarm after nearly 25 believers, including pastors, were arrested in the previous week over supposed "conversion" efforts by authorities.
Pastor Jitendra Singh, the general secretary of the Pastors' Association of Uttar Pradesh, told UCA News that 20 Christians were arrested on Sept. 10 in Kanpur, three on Sept. 13 in Azamgarh, and two on Sept. 14 in Auraiya districts.
Although the 20 Christians imprisoned in Kanpur were freed the same day, the three believers from Azamgarh had little chance. They were detained by the police after residents said they were giving cash inducements and had gathered a sizable group of men and women with the intention of converting them to Christianity.
There is "little chance" that they would be released, even if they submit a conventional bail application, according to a Christian activist who asked to remain unnamed.
Pastor Singh stated that over 100 faithful, including pastors, had been detained by the state police in the previous six months on bogus charges of conversion.
It has become a "matter of great concern" for Christians in the state, he said, as there have been so many arrests in the past week of this one month alone.
Not only that, various church events and prayers in Kanpur, Fatehpur, Bareilly and other districts were impacted after nearly 10 churches were locked.
Uttar Pradesh recorded 211 violent occurrences against Christians, the most of any state so far this year, according to the United Christian Forum.
Originally published at Christian Today India 
Free

Religious Freedom Updates

Join thousands of others to get the FREEDOM POST newsletter for free, sent twice a week from The Christian Post.