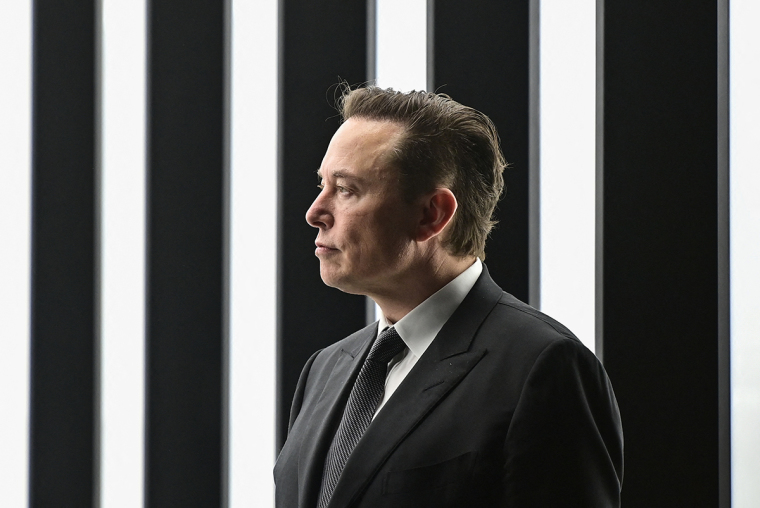 The world's richest man says an exclusive preparatory school in Los Angeles is to blame for his estranged relationship with his son, who identifies as a girl.
According to an excerpt from an upcoming biography on Elon Musk published by The Wall Street Journal, the X and Tesla CEO learned about his son Xavier's trans identity from somebody else.
In the book Elon Musk, author Walter Isaacson said the 52-year-old Musk spoke of concern about the threat, what he described as the "woke mind virus" spreading throughout, as he saw it, the American political discourse.
"Unless the woke mind virus, which is fundamentally anti-science, anti-merit, and anti-human in general, is stopped, civilization will never become multiplanetary," Musk was quoted as saying.
That sentiment, Isaacson explained, was due in no small part to Xavier, Musk's oldest child, identifying as transgender at the age of 16 — something revealed not directly to Musk but to his sister-in-law.
"Hey, I'm transgender, and my name is now Jenna," the text read. "Don't tell my dad." 
According to Isaacson, Musk's response was "generally sanguine" before he saw his teen child had become "a fervent Marxist" and cut ties with the billionaire mogul.
"She went beyond socialism to being a full communist and thinking that anyone rich is evil," Musk told the author. 
Musk blamed his son's transformation at least in part on "ideology" being taught at Crossroads, an elite private school which, like Twitter, Musk felt had "become infected by a similar mindset that suppressed right-wing and anti-establishment voices."
Founded in 1971 in affiliation with the St. Augustine By-the-Sea Episcopal Church in Santa Monica, Crossroads caters to some of Southern California's most exclusive clientele and has a tuition of roughly $50,000 annually.
Initially launching in a local Baptist church with just over 30 students, Crossroads quickly became the academic institution of choice for celebrities and star athletes to send their children, including Jack Black, Jonah Hill, Brody Jenner, Kate Hudson and Sean Astin.
Today, the school's website boasts of its efforts to "prepare students to think critically, express themselves openly and commit themselves to lives that value community, justice and activism" in a "welcoming, inclusive environment."
Since taking over X, formerly known as Twitter, Musk has been publicly warning about the potential dangers posed by what he has termed the "deadly" threat of woke artificial intelligence.
"One of the biggest risks to the future of civilization is AI," said Musk. "But AI is both positive or negative — it has great promise, great capability but also, with that comes great danger."
Free

Religious Freedom Updates

Join thousands of others to get the FREEDOM POST newsletter for free, sent twice a week from The Christian Post.