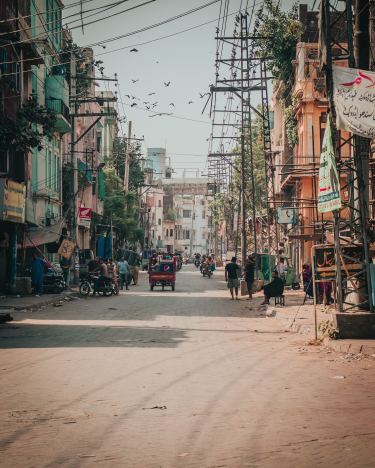 A Christian couple in Lahore, Pakistan has been detained on baseless allegations of desecrating the Quran on September 9, while their three young children, aged 13, 9 and 7, are now under the care of another Christian family. 
Muslims in the Dogaij Chowki area of Harbanspura, accused the couple,  Shaukat Masih and Kiran, who work as a sanitary worker and a domestic helper, of desecrating the Quran when pages of the Muslim scripture fell from their rooftop. However, neither of them was present at home when the incident occurred. Despite this, they were charged under Section 295-B of Pakistan's blasphemy statutes, which carries a mandatory life sentence. 
When the incident happened, Kiran, 28, was working in a house in the neighbourhood and her 33-year-old husband was also out on work. 
Kiran had received a bag from her Muslim employer to sell to a scrap vendor, unaware that it contained pages of the Quran, reported Morning Star News. 
When Muslims at their house heard about the torn Quranic pages, they forcefully entered the premises, attacking the couple and injuring a male guest named Waseem. The police arrested the entire Masih family and their two guests. 
An officer at the North Cantt police station admitted that the police had to detain the couple under pressure to prevent violent protests by Muslims. 
The couple's eldest child has rickets, and the 9-year-old is mentally challenged, adding to their distress due to their parents' absence. 
Nasir Jameel, a rights advocate from the Living Water Society, attempted to persuade Kiran's brother to take custody of the children, but he refused, citing a family dispute. As a result, Jameel personally took responsibility for the children. 
A lawyer is expected to file a bail petition for Masih and his wife on September 14. 
In a related development, the Supreme Court ordered the Sargodha deputy commissioner to submit the alleged agreement he signed with the hard-line Islamist party Tehreek-e-Labbaik Pakistan (TLP) to monitor blasphemy in Christian settlements. This agreement allowed committees to patrol Christian areas and monitor blasphemy issues, raising concerns among the Christian community. 
The Supreme Court also directed Punjab police to stop harassing Christians, submit reports from joint investigation teams probing incidents in Jaranwala which resulted in the vandalization, looting and burning of at least 24 churches in the area and homes and business of the Christians on August 16. 
The court further instructed the Punjab government and the inspector general of police to provide a security plan for protecting the Christian community and submit reports on these matters, along with a report on actions taken against hate speech targeting Christians on social media.