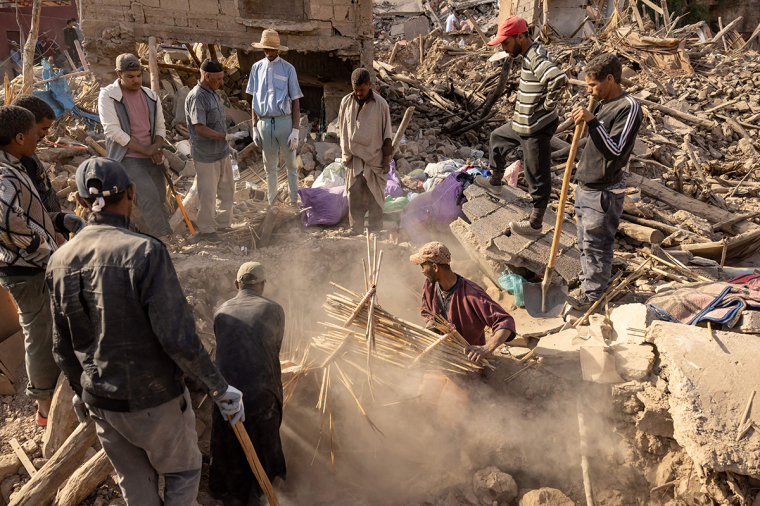 A devastating earthquake has left more than 2,400 dead and thousands injured in Morocco, prompting international aid efforts and a response from the Christian group Convoy of Hope among others.
The epicenter of the 6.8-magnitude quake was in the High Atlas mountains, about 45 miles southwest of Marrakech, making it the strongest earthquake to hit Morocco in 120 years, according to media reports.
Many fatalities are in hard-to-reach areas south of Marrakech, Sky News reported, adding that there are fears one such town could record 2,000 deaths alone. The official toll, as of early Monday, stood at 2,497 confirmed dead and at least 2,059 people injured, including 1,404 seriously hurt.
Convoy of Hope is mobilizing to provide essential resources to the affected areas, according to their press release, which says the organization aims to deliver food, water, hygiene supplies, shelter, blankets, and generators to survivors.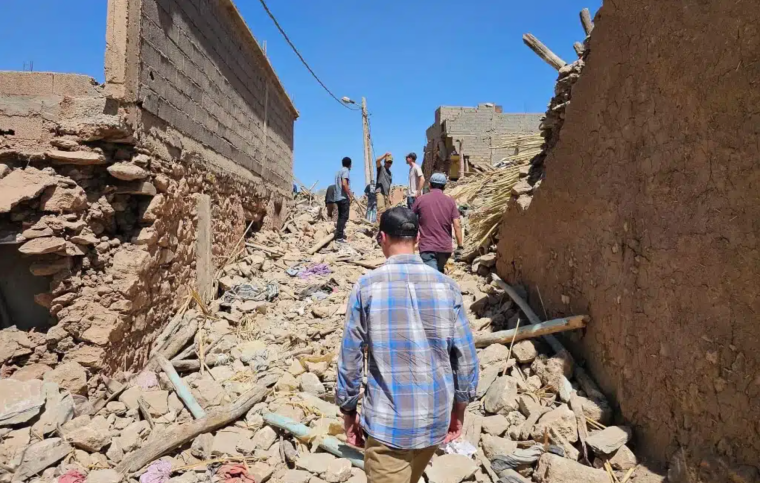 Moroccans will face many challenges in the coming weeks and months, the Christian group warned. "The sudden loss of consistent electricity, clean water, and shelter exacerbate an already devastating situation."
Many other international rescue teams are heading to Morocco, with Spain, Britain, France and Turkey offering support, as well as the United Nations, The Times reported.
U.S. Secretary of State Anthony Blinken spoke with Morocco's Foreign Minister, Nasser Bourita, discussing how the U.S. could best support Morocco's humanitarian response, the U.S. State Department said in a statement.
Franklin Graham, President of Samaritan's Purse, wrote on Facebook that Morocco had not asked other countries for assistance. "However we can pray. Please join me in praying for the people of Morocco and their first responders in the wake of this disaster."
Caroline Holt, the global operations director for the International Federation of Red Cross and Red Crescent Societies, said the full scope of the disaster may not be clear for several days.
"The nature of an earthquake, of course, is that it does break the roads, it breaks communications, it breaks the electricity lines, it breaks the waterlines," she was quoted as saying. "In short, we don't know the full extent of this yet because we don't know until we reach those people."
Morocco's Ministry of Education reported the death of seven teachers and injuries to 39 others. A total of 530 schools have been damaged, mainly in the regions of Al Haouz, Chichaoua, and Taroudant, the ministry said in a statement, according to Sky News. Schooling has been suspended in the most affected areas.
Morocco has declared three days of national mourning, and the national flag will fly at half-mast throughout the country.
The national football team also called off an Africa Cup of Nations qualifying match against Liberia, with players and staff donating blood instead.
Rescue operations are hampered by the remote and mountainous terrain, with dislodged boulders blocking roads. In the village of Amizmiz, 35 miles southwest of Marrakesh, rescue workers were picking through rubble with their bare hands in search of survivors, according to social media reports.
Residents and tourists in Marrakesh described tense atmospheres and fears of aftershocks.
Mina El Jerti, a housekeeper, was quoted as saying that families spent the night in the street, fearing building collapses. Tourists in Jemaa el-Fna square felt the ground move beneath them as walls began to crumble.
Morocco had been enjoying a resurgence of international tourism, with about 6.5 million people visiting in the first six months of this year. The earthquake has severely impacted Marrakesh's medina, a Unesco world heritage site, with many low-rise buildings collapsing.
Officials said authorities were working to clear roads for ambulances and aid trucks. The military had also deployed aircraft, helicopters and drones to assist in the rescue and relief efforts.
Free

Religious Freedom Updates

Join thousands of others to get the FREEDOM POST newsletter for free, sent twice a week from The Christian Post.