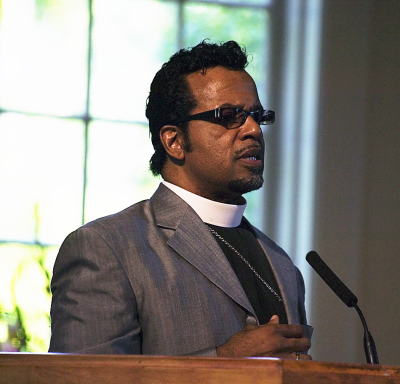 Bishop Carlton Pearson, an affiliate minister at All Souls Unitarian Church, who was once one of the most sought-after Pentecostal speakers in the U.S. before he lost his megachurch in Tulsa, Oklahoma, 20 years ago for declaring there is no Hell, says he was recently brought to "death's door" by prostate cancer.
"I don't know what happened. It [illness] just hit me all at once. We've been battling, you know, the prostate thing for 20 years, but had been free. And then all of a sudden, this thing hit me, and I haven't even had any treatment for it because my body was so toxic and so filled with sepsis and infection," Pearson revealed in a Facebook Live video Tuesday.
"I had no idea. By the time they got me to the hospital, I was at death's door. My son was with me. We went through all of that, … like 17 days in the hospital and several in and out, but I want you to know I'm yet holding on," he added.
In an earlier video posted on Facebook this summer, Pearson told his followers from a hospital bed that while he has been a 20-year survivor of prostate cancer, there has been a "re-occurrence." 
While Pearson did not disclose further details about his cancer prognosis, data from the National Cancer Institute Surveillance, Epidemiology, and End Results Program show that for patients diagnosed with prostate cancer discovered to be in the localized, meaning that it's "confined to the primary site," or regional, meaning it has "spread to regional lymph nodes," have a five-year relative survival rate of 100%. Patients diagnosed with metastatic prostate cancer "that has spread to distant parts of the body" have a five-year relative survival rate of 34.1%.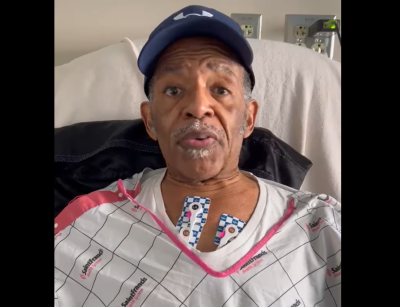 Pearson, raised in the conservative Church of God in Christ, the world's most prominent black Pentecostal denomination, founded Higher Dimensions Evangelistic Center in Tulsa in 1981. The church grew from 75 to more than 5,000 members, according to the Christian Research Institute.
In the late 1980s, he started the Azusa Conferences at Oral Roberts University and became a mainstay on Christian television.
But after he challenged the biblical definition of Hell, the Joint College of African-American Pentecostal Bishops Congress branded him a heretic in 2004 for preaching inclusionism, which the Christian apologetics ministry Got Questions calls the "old heresy of universalism re-packaged and given a new name."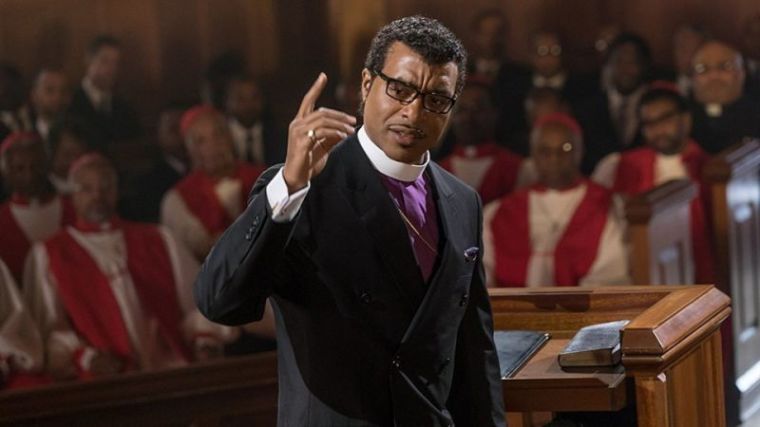 Inclusionism teaches, among other things, that Jesus died for all of humanity to enjoy eternal life in Heaven without any need for repentance; salvation is unconditional and does not even require faith in Jesus Christ as the payment for mankind's sin debt; and that all humanity will go to Heaven regardless of religious affiliation.
"The gospel of inclusion runs counter to the clear teachings of Jesus and the Bible. In John's Gospel, Jesus clearly states that the only path to salvation is through Him (John 14:6)," the ministry notes. "God sent Jesus into the world to secure salvation for fallen humanity, but that salvation is only available to those who place their faith in Jesus Christ as God's payment for their sin (John 3:16)."
Pearson has said that he knows the Bible teaches that Hell is real and opposes inclusionism, but he doesn't believe the Bible is "infallible or inerrant."
"I can take that Bible and denounce what I'm teaching. There [are] plenty of scriptures that say that salvation is limited to only those who trust Christ. The Bible clearly says that. … If you take it literally, Jesus preached Hell, the way the King James translators translated it, which is inaccurate," Pearson previously said, according to CRI. "The average person, even preacher, that you approach and ask, 'Where did we get the Bible?' most of them can't tell you that. Men sat around tables in rooms for weeks drinking wine, eating, and taking breaks, fussing, and sometimes cussing, arguing over what would be in the Bible and what would not. 
"I won't get into great detail, but I'm just saying that which we revere as the most sacred lexicon of truth on the planet is not necessarily — and any true scholar will tell you — infallible or inerrant. … I am saying what we were taught was wrong. We've been sold a bill of goods. I'm assaulting 1,500 years of tradition."
Pearson, whose life is documented in the Netflix film "Come Sunday," said his sickness has caused him to lose a lot of weight. He now weighs 137 pounds.
"Hopefully, next Tuesday. I'll be in better shape. But we're working on this. Again, no treatment yet for cancer and hopefully no chemo, trying to find alternative measures to deal with it," Pearson said, before thanking his thousands of supporters around the world for sending him encouragement.
"I just wanted to tell you I love you, your gifts, your cards, your calls, your emails, your messages, there've been thousands of them," he said. "I've literally been overwhelmed."
Free

Religious Freedom Updates

Join thousands of others to get the FREEDOM POST newsletter for free, sent twice a week from The Christian Post.