State officials 'looking into all accusations' as drag images surface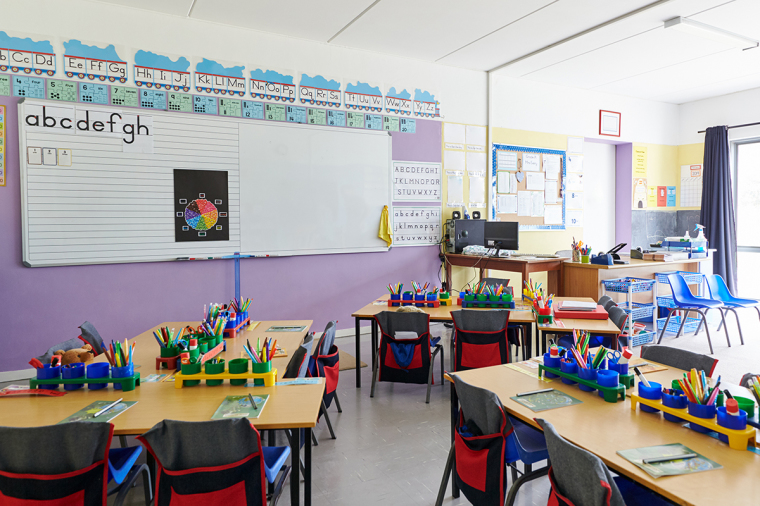 State education officials in Oklahoma are investigating the hiring of an elementary school principal earlier this summer who was known to previously face child pornography charges.
Shane Murnan was hired by Western Heights Public Schools in Oklahoma City in June to serve as principal of John Glenn Elementary School despite a district statement at the time publicly acknowledging Murnan's past arrest record.
In 2001, Murnan — then working as a fifth-grade teacher at Will Rogers Elementary School — was charged with felony possession of child pornography after police "found photographs in his computer of young boys having sex."
He was also charged with drug possession after police said they found six grams of marijuana in Murnan's home.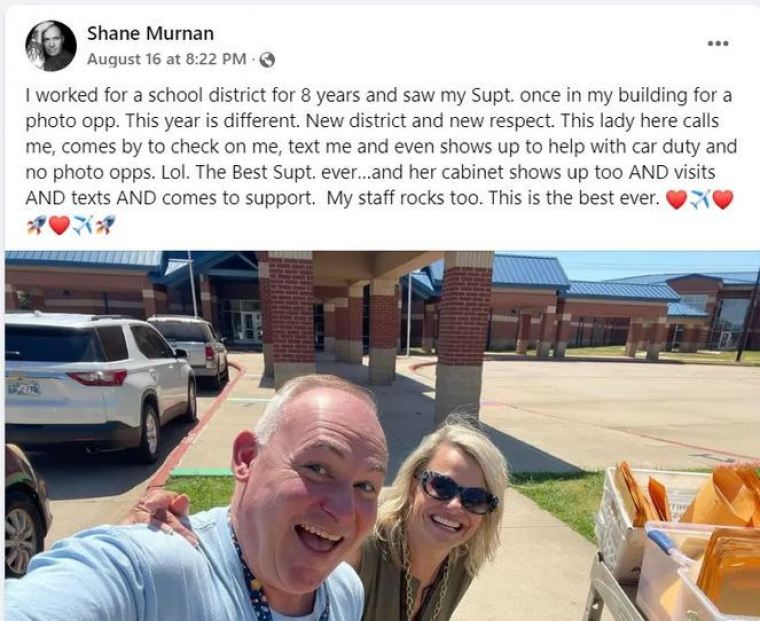 According to an affidavit cited by The Oklahoman at the time of Murnan's arrest, investigators found four images "depicting adolescent boys having sex with each other."
Murnan was suspended before ultimately resigning in May 2002. 
A judge later dismissed the child pornography charges which were expunged from his record in 2003. 
Upon his hiring by the Western Heights Public Schools earlier this summer, the district initially released a statement in June acknowledging they were "made aware of previous charges that were dismissed more than 20 years ago" involving Murnan but did not provide any additional details.
"Dr. Murnan has been serving the field of education for more than 25 years and has an outstanding reputation. He comes highly recommended from previous supervisors, colleagues, and educators," the June 12 announcement from the district added.
Following reports that Murnan is also a drag performer who goes by the name of Shantel Mandalay, WHPS Superintendant Brayden Savage issued a statement on Aug. 30 saying that the district's board of education "was given all the information that the District had regarding Dr. Murnan" at the time the employment recommendation was made on June 12.
Meet Shane Murnan- elementary principal at @wh_isd.

Shane is a drag queen who performs for children and reads books about gender to kids while dressed in drag.

Shane was also previously arrested on child porn charges.

Would you want this person in charge of your kid's school? pic.twitter.com/yNuZyt3HRK

— Libs of TikTok (@libsoftiktok) August 30, 2023
While Savage's statement did not reference new allegations about Murnan as a drag performer, the superintendent said he has continued to be certified as an elementary school teacher and principal, "including having his certificate renewed in April of 2023 and signed by State Superintendent Ryan Walters." 
The letter also noted that the State Department of Education "would have conducted another felony background check" upon renewal of Murnan's certification.
"Please know we are aware of the situation and handling this matter with the utmost attention and care," she added.
In response to Savage's statement, Walters called the reports "disturbing" and said the Department of Education "is looking into all accusations and will taken [sic] any necessary action to protect our children."
"Anything that might expose kids to inappropriate sexual content at school is cause for serious concern to parents and is absolutely contrary to Oklahoma values," he added in the Aug. 31 statement. "I will not allow rogue educators to endanger our kids."
An investigative report by The V1SUT Vantage found an archived post from March 2023 showing Murnan was named "Miss Gay Oklahoma USofA Classic 2017" and other similar titles dating all the way back to 2004.
The report also found Murnan is listed in a 2018 corporate filing for Oklahoma City Drag Queen Story Time Hour, an event in which he participated in 2021 as part of a Facebook "Pride Online Storytime."
A public records request submitted by The Christian Post also found Murnan applied for minister's credentials in 2014 in connection with Universal Life Church. While the docket was closed in 2014, Murnan is listed as "minister" under the document's parties.
In April, Murnan (going by his drag name of Shantel Mandalay) shared an image on Facebook of a person dressed in an Easter bunny costume surrounded by children with the caption, "Life is about experiences and choices. I've made a lot of bad decisions in my lifetime and learned from them. I've also made some amazing decisions. One of those was becoming an educator.
"Having the opportunity to work with kids and encouraging them to do and be their best is so rewarding."
Free

Religious Freedom Updates

Join thousands of others to get the FREEDOM POST newsletter for free, sent twice a week from The Christian Post.