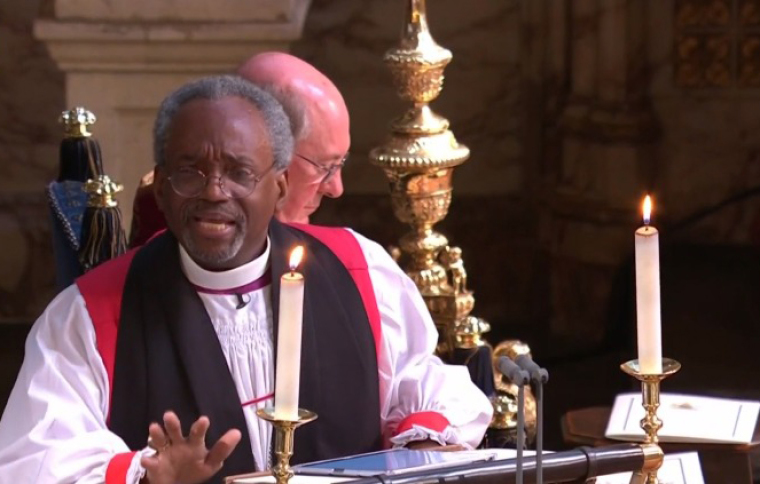 The Episcopal Church Presiding Bishop Michael Curry will undergo surgery later this month after being hospitalized twice this year with internal bleeding.
The Episcopal Church has announced that Curry is scheduled to undergo surgery on Sept. 8 to remove his right adrenal gland and an attached mass, with his recovery period expected to be between two and three weeks.
"Appropriate adjustments will be made to Bishop Curry's September schedule. Please continue to pray for Bishop Curry, his family, and his entire medical team," stated the mainline Protestant denomination.
The surgery will happen weeks after Curry was hospitalized on Aug. 17 for internal bleeding, with serious consideration given at the time to have surgery.
"I am so grateful for your prayers," said Curry in an Aug. 21 statement. "I expect that the work of the medical team will lead to healing that will make a difference. Fervent prayer plus good medical care is a powerful combination. In all things, God is good."
Curry was initially briefly hospitalized for internal bleeding over Memorial Day weekend, with the presiding bishop having to reduce his work and travel schedule as a result.
"Curry's internal bleeding is under control, and additional test results are expected later this week. He has been receiving treatment for atrial fibrillation (AFib), which was detected in an annual physical," stated The Episcopal Church Office of Public Affairs in May.
"While in the hospital, Curry experienced two other episodes of irregular heartbeat, and he will wear a heart monitor to determine what further treatment is necessary."
In 2015, Curry became the first African American to serve as presiding bishop of the denomination, declaring at his consecration service at the Washington National Cathedral that "God is not finished with The Episcopal Church."
"What God has done in the past, God can do again. God Who parted Red Seas can do it all over again. The God Who raised the dead to life can do it all over again," Curry continued.
"Jesus did not come here to found a religion or to start an institution. Jesus came to inaugurate, to begin, to catalyze a movement."
Curry preached at the May 2018 royal wedding of Prince Harry and Meghan Markle, possibly making it one of the most-watched sermons in Christian history.
Curry's surgery comes as his nine-year term as presiding bishop is nearing its end, with the 81st Episcopal Church General Convention scheduled to elect his successor in summer 2024.
Free

Religious Freedom Updates

Join thousands of others to get the FREEDOM POST newsletter for free, sent twice a week from The Christian Post.