Board president: 'Not an attack on the church's progressive values'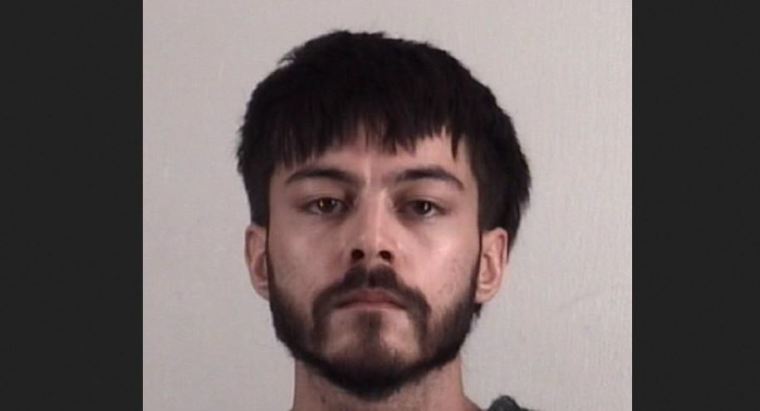 A Unitarian Universalist church in North Texas says they don't believe an incident involving an armed man who shot his dog on the church's property was a hate crime.
The incident occurred on Aug. 23 at All Peoples Church Unitarian Universalist in Fort Worth, where a teacher at a private school that operates at the location discovered a dead dog in a community garden behind the church, according to Board President Dan Sexton.
A rifle "with multiple bullet casings" was also found next to the dog, according to Fort Worth police.
Officers responded to the scene and investigators determined a security camera on the premises recorded shots being fired just before 4 a.m. Police later filed the incident as an animal cruelty case.
Later that afternoon, a church administrator heard someone enter the building through a back door and walk into the library.
When he went to see who it was, he saw the suspect "wearing a tactical vest, stuffed with ammunition, a holstered gun and a rifle lay beside him on the table," according to a church statement.
The administrator "calmly" chatted with the suspect, who, according to the church, admitted to killing the dog and "that he planned further carnage."
The church official managed to slip away and call 911. Police showed up and arrested the suspect, whom they found with a gun near the front door "waiting for people to arrive."
Investigators later identified the dead dog as belonging to Collins, according to Sexton.
Police said officers who searched the suspect — who was later identified as Roman Collins — found a shotgun, a handgun, and a knife along with loaded magazines and other items. 
They also located Collins' truck, which contained a rifle that had been converted to accept handgun magazines, according to police.
He was arrested and booked on charges of making a terrorist threat, cruelty to a non-livestock animal, and carrying weapons in a prohibited place.
Police do not believe the incident was a hate crime.
"We believe this was not an attack on the church's progressive values, but the actions of a lone disturbed individual," said Sexton. "The Fort Worth Police does not consider this a hate crime."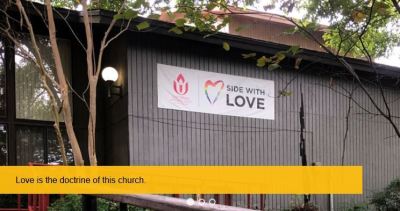 On its website, All Peoples Church describes itself as an LGBT-affirming church that supports and conducts same-sex weddings and works to "incorporate an understanding of the experience of lesbian, gay, bisexual, transgender, and queer persons throughout all of our programs, including religious education."
According to Sexton, Collins had attended the church for "several months" but they do not believe the incident was linked to the church's progressive ideology.
"We knew this man because he had been attending our congregation for several months," he said. While a fear that this incident might be part of escalating political violence is understandable, we strongly believe that we were not targeted for our progressive values."
Sexton added that the church would continue to mourn the dog's death and help comfort those who might have been impacted.
"We grieve for the loss of the life of this dear animal, for those who have witnessed this traumatic experience, and for all who have experienced violence and may feel retraumatized," he said. 
In December 2020, the congregation voted to change its name from First Jefferson Unitarian Church after the "congregation began to understand that by operating under this name, they were perpetrating harm against African American people.
A statement on the Unitarian Universalist site added, "'All Peoples' denotes every racial, ethnic, religious, gender, age or other category of humankind imaginable. When Thomas Jefferson referred to the 'people' in the line from his Declaration, he meant only one kind of person: white, male, Christian, property owners of American allegiance and West European ancestry. 
"By adopting 'All Peoples,' we can transcend Jefferson's world view and signify our commitment to universal fellowship and genuine inclusion."
Free

Religious Freedom Updates

Join thousands of others to get the FREEDOM POST newsletter for free, sent twice a week from The Christian Post.