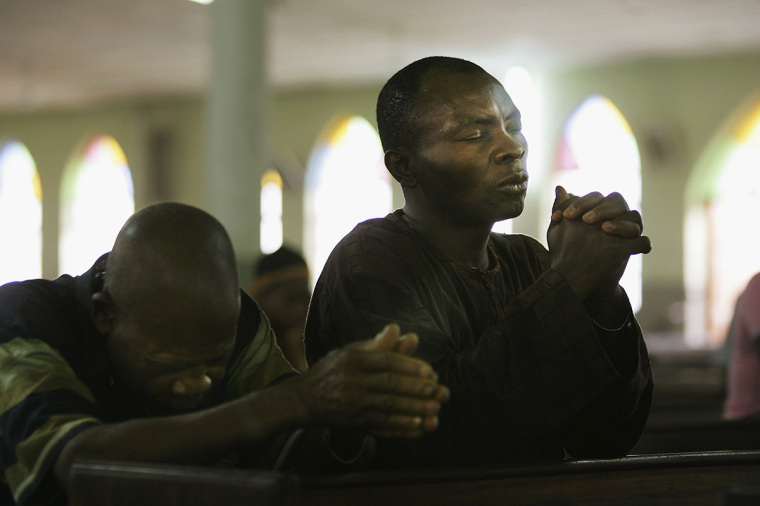 A young pastor in Nigeria's Anambra State jumped from a two-story building and died, reportedly after his girlfriend rejected his marriage proposal. He was pronounced dead at the scene, according to reports.
Identified as Pastor Prosper Obum Igboke, the 30-year-old man led a Pentecostal church in the Nnewi area of Anambra State, Nigerian Tribune reported Saturday, citing a relative who said the pastor took the fatal leap last month after his girlfriend, whom he had financially supported through university, declined his proposal for marriage.
The same relative expressed surprise that "a man of this age and a pastor can do this."
Pastor Igboke was a native of Leru community in Umunneochi Local Government Area, Abia State. According to the tradition of the Leru autonomous community, individuals who die by suicide are buried in a forest as an act of "sacrilege."
Igboke was buried last Friday in a bush in his community, the relative was quoted as saying.
The state police spokesman, DSP Tochukwu Ikenga, told media the incident had not been reported to the police command.
"There is no information like that before me, and I want to also thank you for the privileged information. I will escalate this to the police manager within the area for necessary action," Ikenga said in a statement to Punch.
The deceased had reportedly seen his girlfriend through university, investing emotionally and financially in her education. The relative who spoke to journalists said the rejection came as a disappointment to Igboke, leading to his drastic action. This information was consistent across reports from the Nigerian Tribune, Punch and Daily Post.
The incident has raised questions about the societal pressures and expectations that may have contributed to this tragic event. However, as of now, the police have not initiated an official investigation into the matter.
In a separate incident in January 2016, a 49-year-old Nigerian pastor named Bassey died by suicide in his Lagos home, according to News Break. Bassey had been accused by his church members of misusing church funds for personal gain.
The accusation led to his depression and withdrawal. On the night of his death, he stayed on the balcony until 3 a.m. before his wife convinced him to go to bed. Unbeknownst to her, he had hidden a knife under the bed. He used it to slash his throat at 5 a.m. Bassey left a suicide note stating, "I, Myself, not my wife."
Free

Religious Freedom Updates

Join thousands of others to get the FREEDOM POST newsletter for free, sent twice a week from The Christian Post.