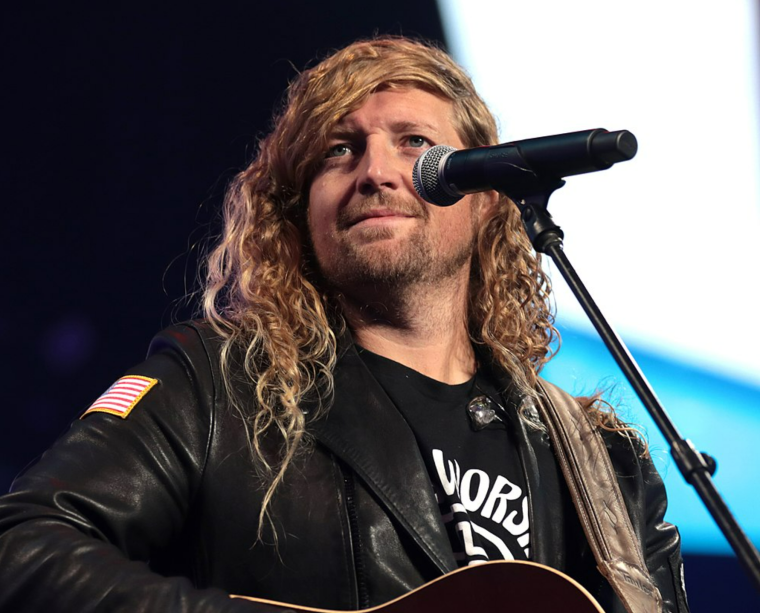 If God can forgive the thief on the cross, then surely the thief who stole Sean Feucht's guitar can receive that same forgiveness.
The Christian worship singer best known for the pandemic-era "Let Us Worship" campaign took to social media this week to celebrate the baptism of the man who stole his beloved guitar earlier this year.
On his Instagram page, Feucht wrote, "The guy who stole my guitar just gave his life to Jesus!!!! He's getting baptized right now!! He came and surprised me in front of 7,000 people! God writes the best stories!!!"
The 1967 Ghallagher was stolen from Feucht's vehicle in Spokane, Washington, in July while he was leading worship during a street ministry outreach.
Feucht first indicated that one of his guitars had been stolen in a June 22 tweet.
"Our car was broken into and my guitar stolen from downtown Spokane last night," he wrote. "It was my '67 Gallagher that was a gift from Ray Hughes. IRREPLACEABLE! Pray for Justice. Pray for our family. Pray against these constant attacks."
Feucht triumphantly declared that "only God can write a story like this," insisting that God "takes what the enemy meant for evil and turns it around!"
He later shared that the thief has been "wrecked" by God's love. 
"[My associate] Dean was doing street ministry … when he ran into Zach who confessed to breaking into my car & stealing my guitar," Feucht wrote. 
"He began showing videos of me leading worship & Zach began to repent & ask forgiveness," Feucht added. A picture of Dean playing Zach videos of Feucht leading worship accompanied the post.
He later invited Zach to his "Let Us Worship" event in Spokane next month to "pray over him and celebrate God's redemption" and encouraged his followers to "pray that Zach surrenders His life to Jesus and [the] story will be complete!!" 
Feucht, a former Bethel Music worship artist, cited the return of his guitar as well as his son's acceptance into a school as evidence that "fasting and prayer BRINGS a breakthrough!" In addition to getting his beloved guitar back, Feucht asserted that "God replaced it with 2 new ones (both generously donated)" before proclaiming, "God always RESTORES back better!!"  
Feucht's "Let Us Worship" event in Spokane, scheduled for Aug. 20, is one of several slated to take place this summer.
Feucht, who has led rallies in several other cities nationwide this summer, gained notoriety for hosting "Let Us Worship" rallies in the summer of 2020 as restrictions imposed by state and local governments during the COVID-19 pandemic prevented people from gathering for in-person church services and established strict restrictions on outdoor services. 
Free

Religious Freedom Updates

Join thousands of others to get the FREEDOM POST newsletter for free, sent twice a week from The Christian Post.