Top 5 Bible Studies on the Psalms
Study the Psalms, to have honest conversations with God.
Kelsey Marie Bowse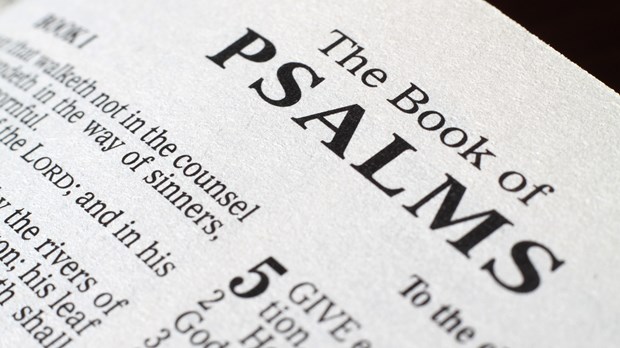 My husband and I moved to a new home in Michigan a few weeks ago. It did not take long for volcano of chaos to erupt in our lives. One night a police officer issued my husband a ticket for a busted taillight. The next morning water flooded our entire home, in a matter of hours. With the stressful events piling up, I started to wonder "does God really see me?" In a moment of desperation late at night, I read Psalm 139. Tears ran down my face, as a read the Psalms, and realized the truth in them.
"For you created my inmost being; you knit me together in my mother's womb. I praise you because I am fearfully and wonderfully made; your works are wonderful, I know that full well (Ps. 139:13-14)."
David was a man after God's own heart. He danced before God "with all his might," as an act of praise. He also questioned God when people threatened, to take his life. Even after he sinned outrightly, David repented for what he had done. May we learn from the psalmist, to open our hearts before God, in moments of consolation and desolation.
Here are five Bible studies on the Psalms available from Christian Bible Studies to help you go deeper.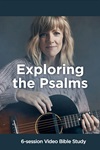 In this six-session video Bible study, prolific songwriter Sandra McCracken unpacks the richness and poetry of the Psalms. The series, which can be used in a small group setting, or for personal devotions, focuses on six types of psalms—from lament to thanksgiving. Each session includes the text of the psalm, a video of Sandra sharing her personal observations and experiences, questions to spark discussion and application, and the lyrics to each original song performed by her.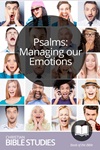 Learn how God's word in the psalms deeply affects our emotions, in this 12-session study. Both social science and neurobiology have tried, to no avail, to explain the origin of emotions. And for Christians, emotions can be troubling, frustrating, and untrustworthy. Some emotions seem deeply spiritual; other emotions seem downright sinful. God created us to experience emotions, yet there are still godly and ungodly ways to manage them.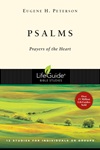 Eugene Peterson, translator of The Message Bible shows you how to pray your heart to God, in this 12 session Bible study. He will help you pray through your doubts, fears, anger, praise, remorse, and thankfulness. He guides you through these psalms: 1, 2, 3, 6, 8, 23, 51, 73, 90, 103, 137, and 150.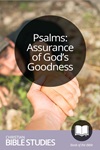 This seven-session series on the Book of Psalms reassures us that God is always good, no matter what is happening in our lives. It also points out that God wants to be our Father, to shelter us, to give us peace, to help us avoid panic, to give us confidence, and to keep us near him. Each session focuses on a psalm, and a sermon that ties into the topic. You will have the chance to reflect on sermons from ministry leaders Joni Eareckson Tada, Steve May, and Jim Nicodem.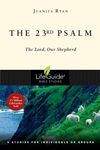 Psalm 23 pictures life lived with awareness of God's intimate love for us. By pulling in other texts that give a similar depiction of God, this nine session Bible study helps you get to the deep wisdom of this familiar Psalm. In this Bible study, clinical specialist Juanita Ryan invites you to look at Psalm 23, as well as scriptures from Isaiah, and Matthew.